Workplace and Portfolio Decisions Backed by Your Company Data
Agile & Effective Workplace Principles
Data-Driven Insights We Deliver for You
Corporate Office Expenses
How much different departments / teams / employees in your company spend on their workplaces? 
How does that compare with other companies in your area?
How expenses are split among space rent, extra amenities and services?
How do long term-lease costs compare to short-term booking expenses?
Which types of workplaces should your company lease on long-term contract and which ones should it book on demand?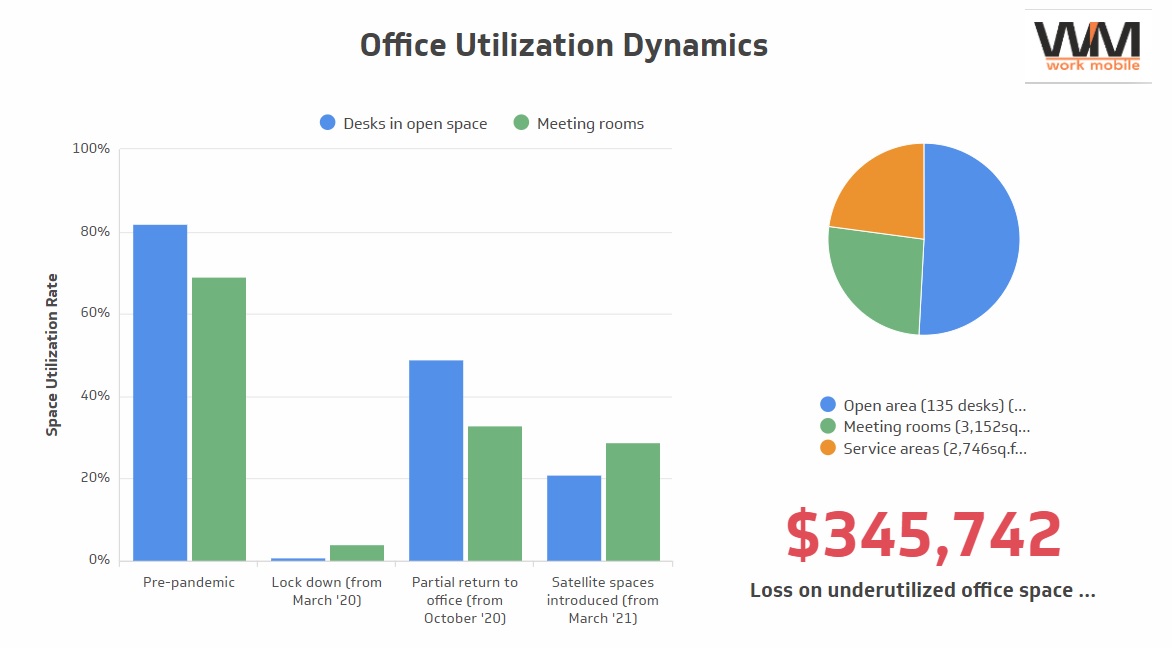 Office Occupancy and Utilization Dashboard
Vendors and Prices Comparison
Which space-as-a-service providers offer the most inclusive packages and cost-efficient deals? 
What are the best price offerings for extra services and amenities?
Who provides best quality spaces in your city according to your employees' reviews and other corporate residents' opinions?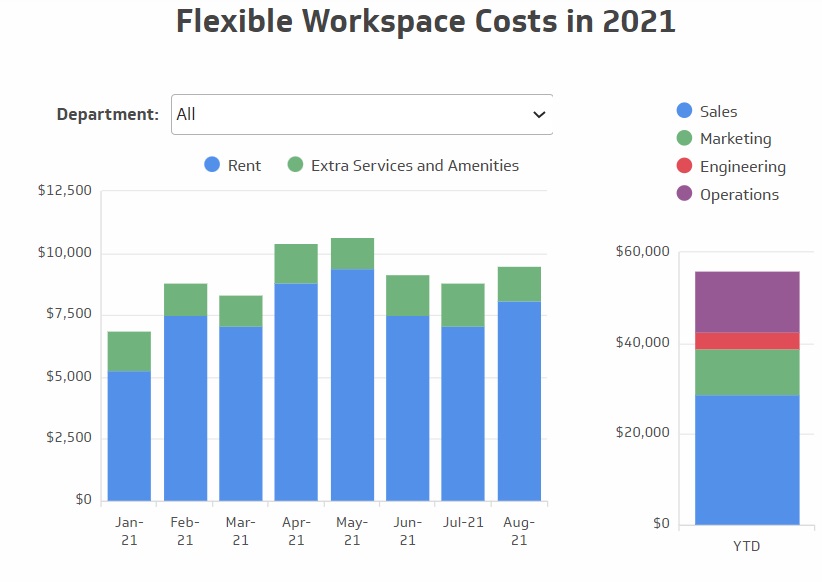 Flexible Workspaces Composition Dashboard
What are the locations preference patterns across cities and suburbs?
How do employees use the urban environment during their work hors?
How do commute patterns change under different hybrid working policies?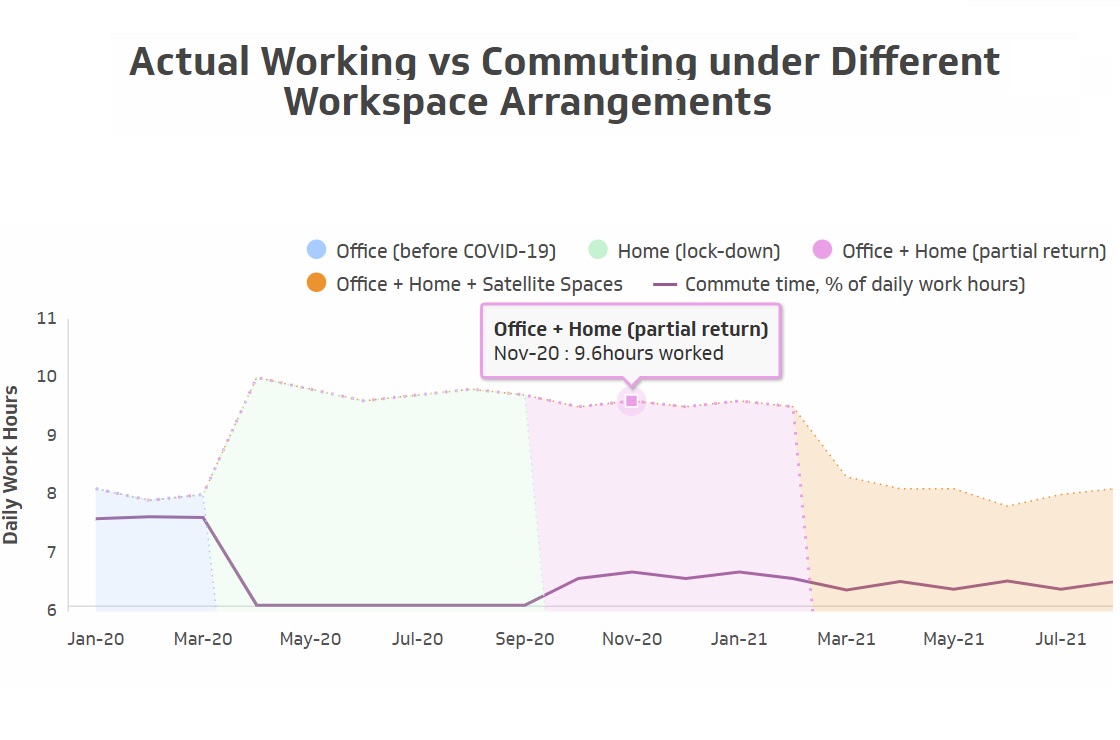 Locational Preferences & Commuting Dashboard
Hybrid Workplace Resources
Let's see how we can help you with making confident real estate decisions!