Performance Metrics for Hybrid Companies
We will work with you to determine your most insightful and actionable metrics at department and company levels, design dashboards to track them in real time and develop role-based reporting plan.
Human Resources & Recruitment Metrics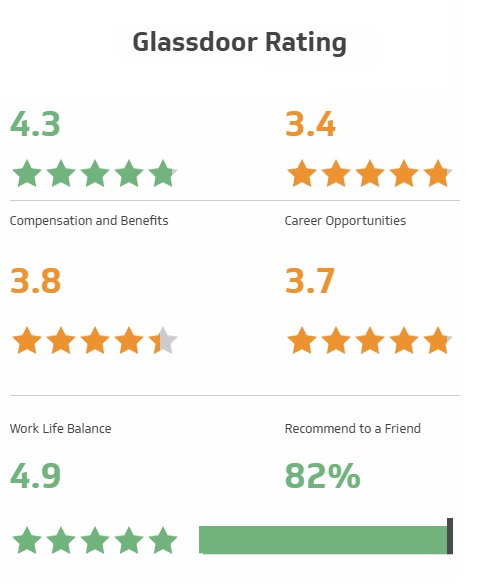 Workplace Sentiments.
Perceived vs Actual Productivity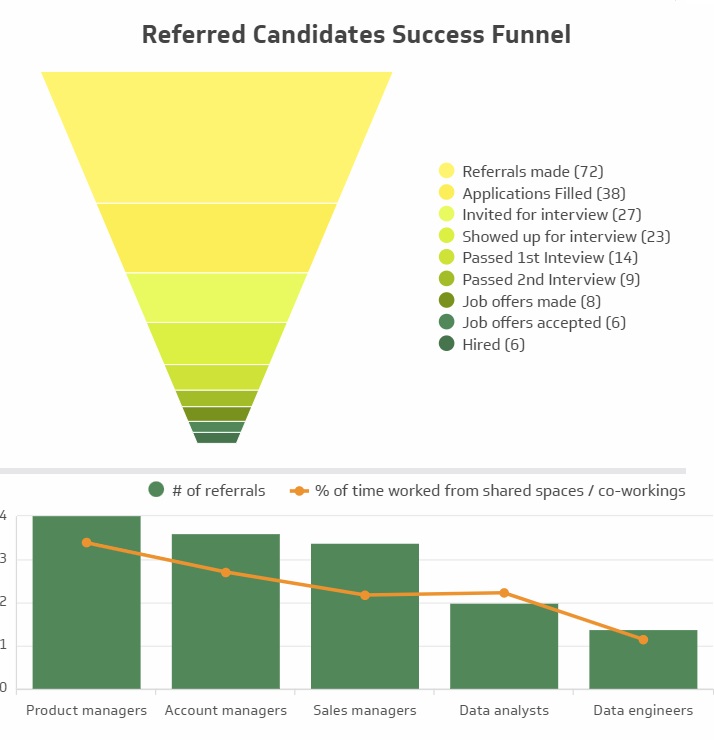 Referral Recuitment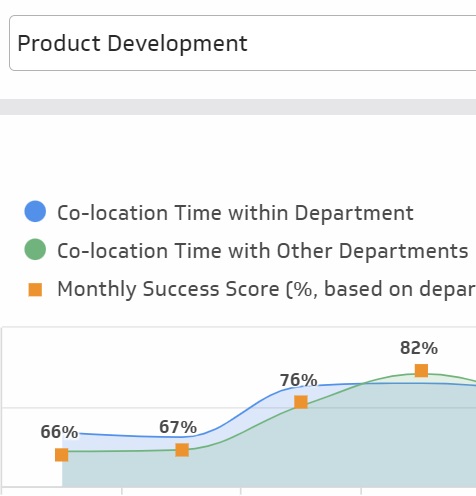 Co-location, Commuting & Performance
Job Categories with the Highest Replacement Costs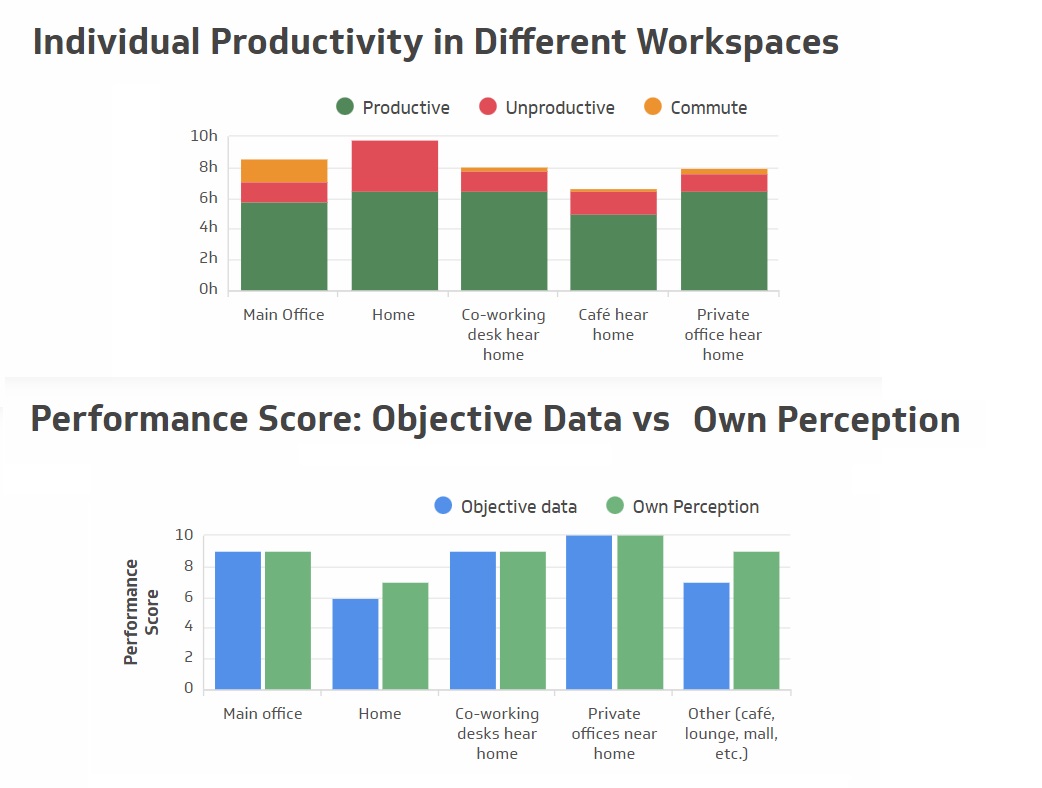 Correlation between Workplace Environment and Performance - survey outcomes vs passive data analysis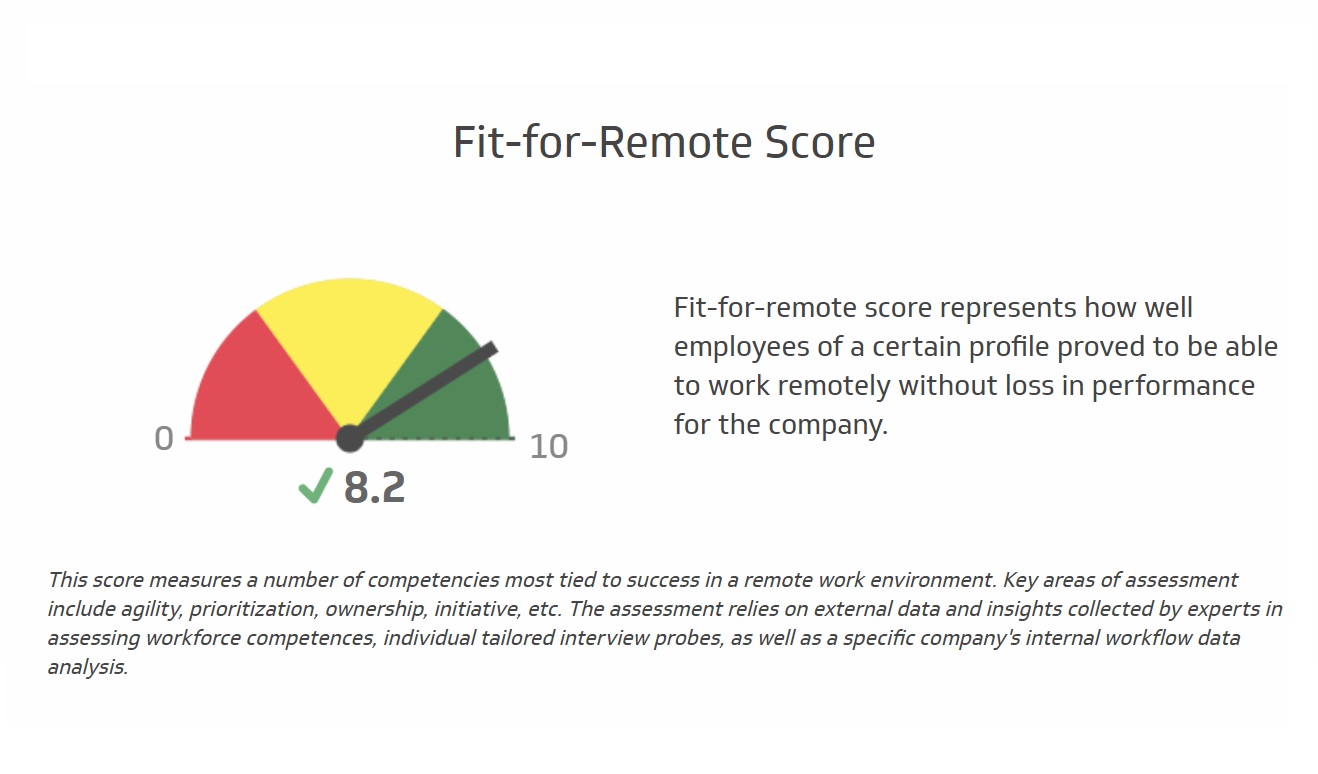 Fit-for-Remote Performance Score
by Team, Role, Job Family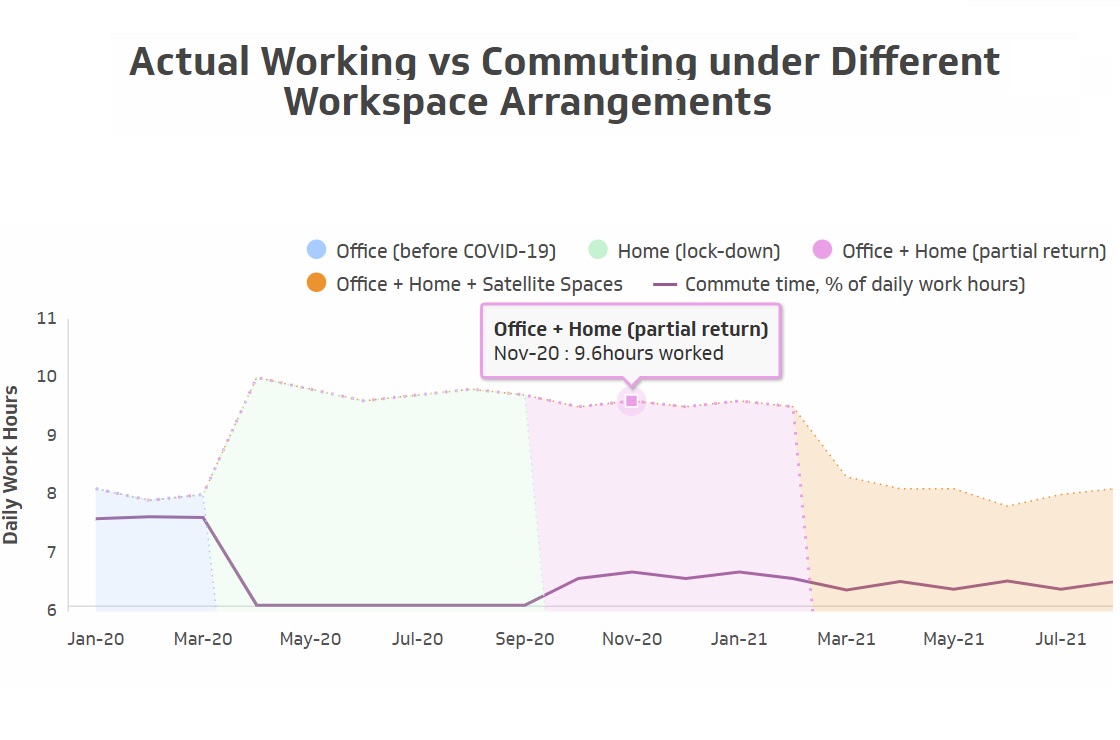 Locational Preferences & Commuting
Understand how your employees move across city and suburbs during their workday. Optimize employees' commute time by providing them with optimal locations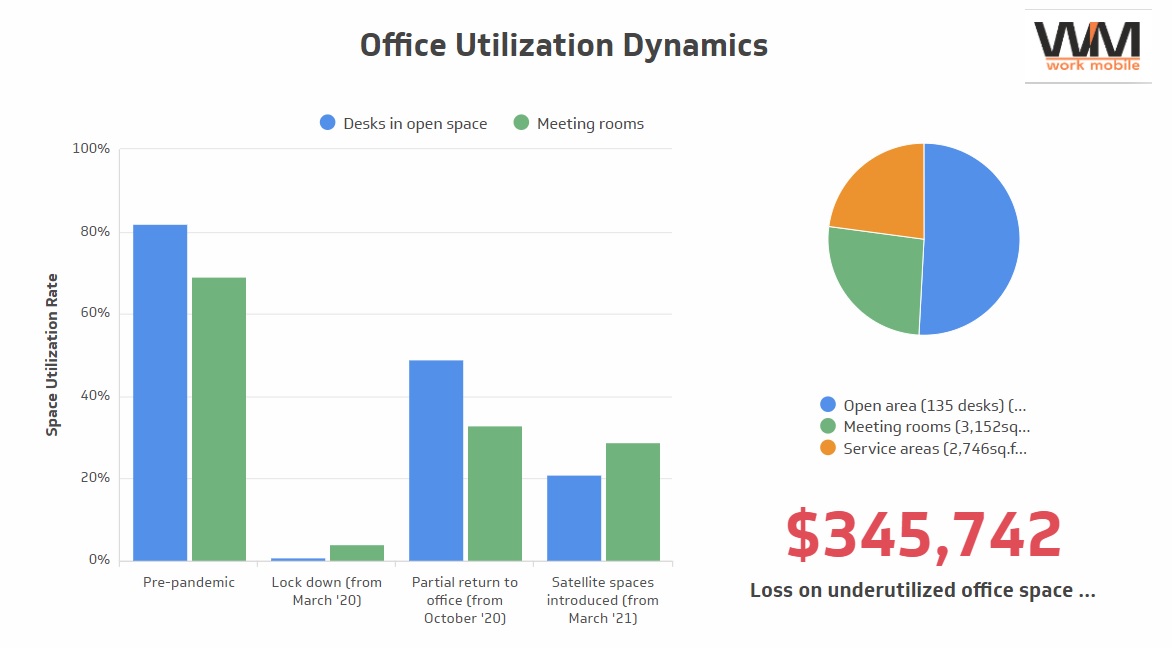 Corporate Office Occupancy
Get insights into how your current office space is being used by employees; which areas remain underutilized; how costs of ownership or long term lease can be optimized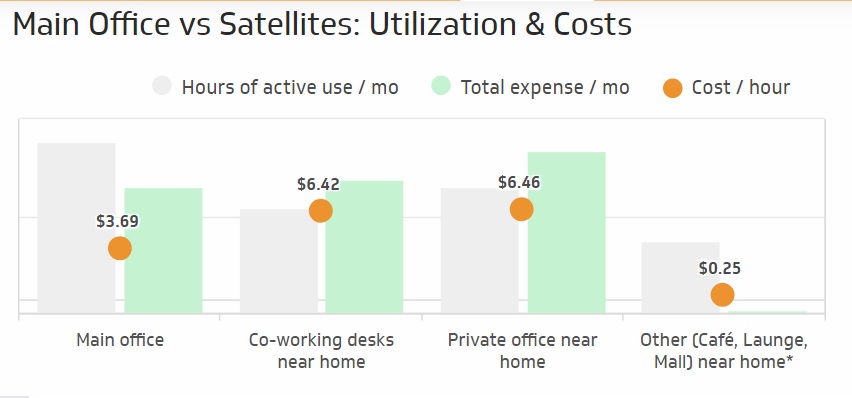 Corporate Office vs Satellite Spaces Usage
Understand the employees' choice criteria, analyze whether upgrade of pre-pandemic office space would change the patterns.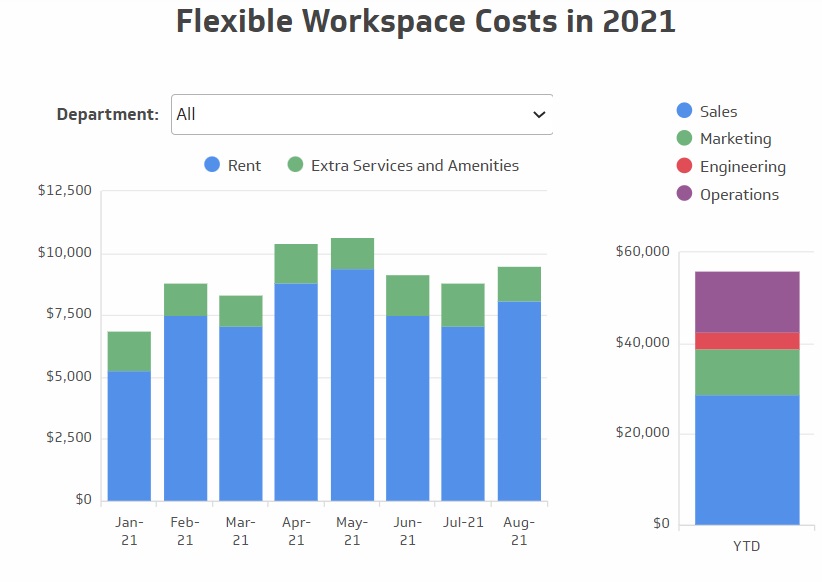 Flexible Workspaces
Define your best composition of on-demand spaces for work and meetings. Select the best market offerings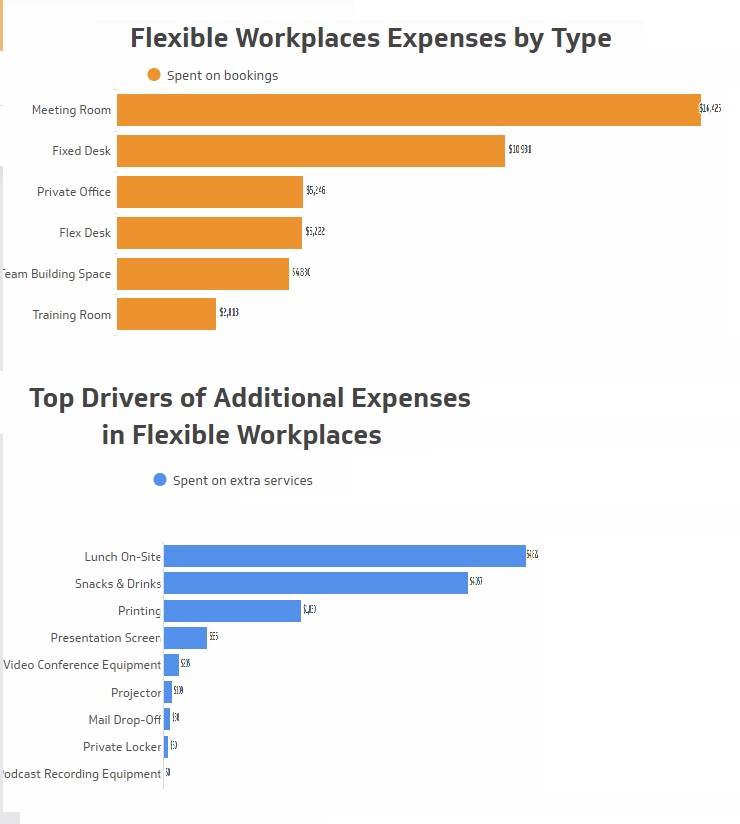 Flexible Workplace Expenses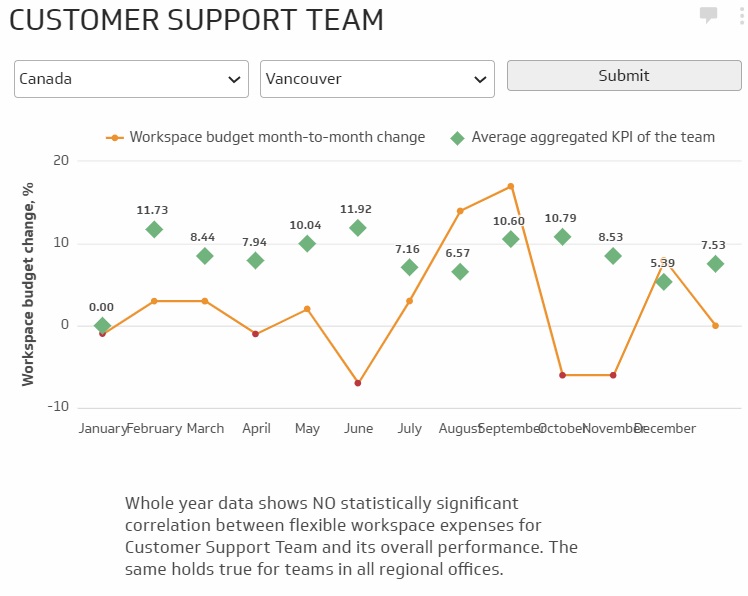 Marginal Return Comparison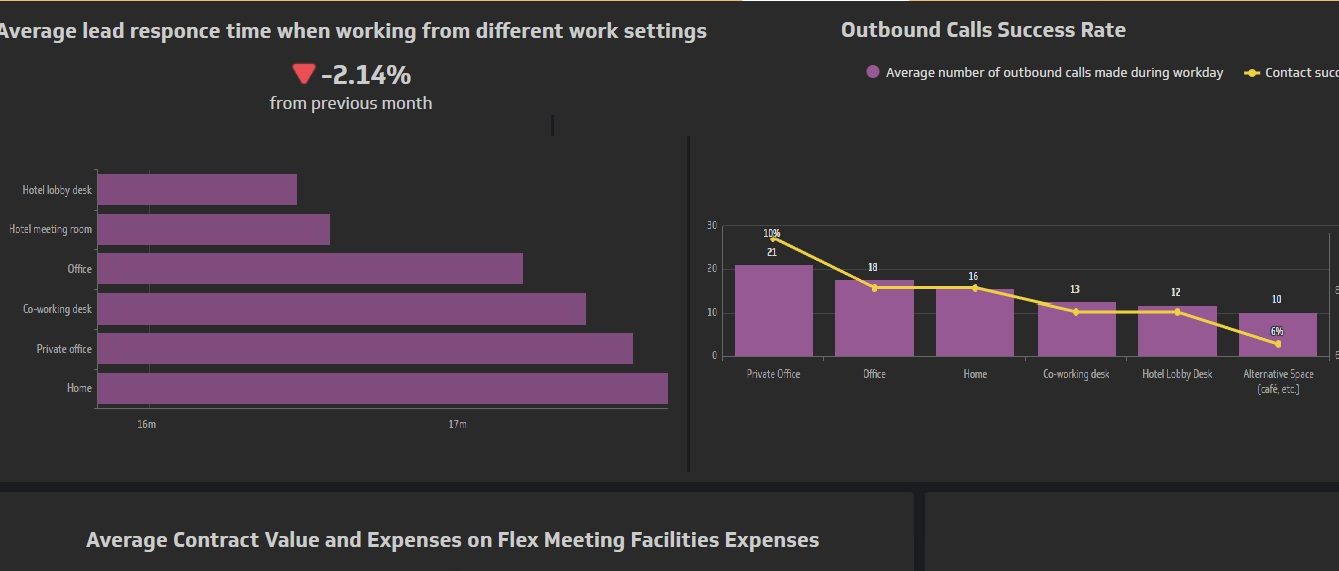 Lead Response Time & Outbound Calls

Client Pipeline Progression Trends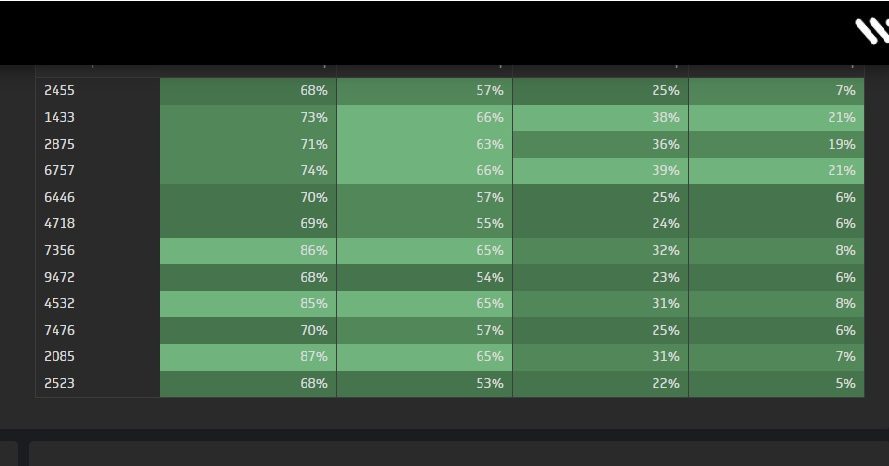 Lead Follow Up Trends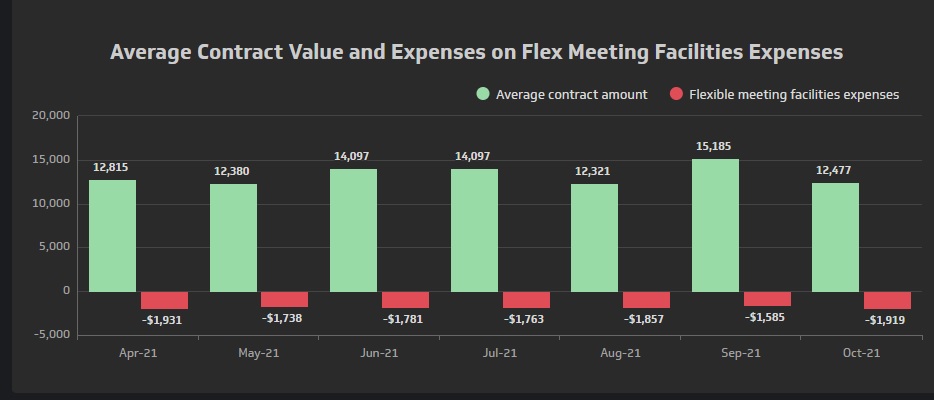 Contracts Value vs Expenses on Flex Meeting Rooms