Strategy, Advisory, Delivery
We help companies shift from existing to emerging ways of working and create productive and inclusive work environment for all.
Work Mobile brings together expertise in Commercial Real Estate, Human Resources, Organizational Transformation and Data Analytics, in order to help companies turn the workplace disruption into opportunity, build long-lasting competitive advantage and strong employer brand.
How We Can Support
Your Transformation
Workplace Consulting Services
W
e support every aspect of your workplace transformation journey – from assessing your office size requirements and defining new equipment needs, to choosing from available on the market space management apps, or building up your custom solution stack. 
The Workplace Experience We Help You Achieve
By bridging the gap between physical and digital environments
, we enable you to create an engaging and immersive day-to-day workplace journey, tailored to your people's needs and business objectives – 
"Hub-and-Spoke" workplace experience:
What Makes Our
Approach Different
Integrated Data Hub as a Single Source of Truth
Through leveraging multi-directional data flows you can obtain a 360 degree profile of employee experience across physical and virtual dimensions, and reveal unintuitive correlations among physical workplace settings, employees' behavior patterns and their performance.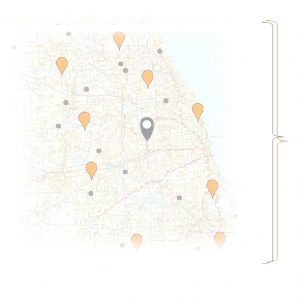 The whole variety of spaces for employees to work from: HQ, home, 3rd spaces
Your corporate collaboration and project management tools stack
Extended data analytics capabilities help you bring transparency into decision making and align key internal stakeholders – HR, Real Estate and Finance Teams – around organization's strategic goals.
We work will all of your department- and unit leaders, helping reach consensus faster, define engagement scope and accountability.
Cross-Functional Implementation
Who Benefits in Your Organization
By connecting the dots across department goals and teams' performance metrics, and putting new data layers into the hands of the involved stakeholders and subject matter experts, we help them look at the aggregated data through a new lens, find new answers to their key questions, and build compelling business case for C-Suite.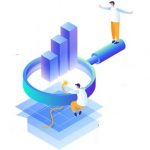 Attract and retain top talent by refining by designing workplace policies which balance employees' individual needs and business goals.
We help you make confident decisions on your lease commitments and optimize operational costs by delivering the right data insights.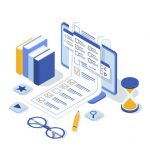 By tying people, processes, and technology data to the bottom line, we enable you to calculate ROI effects of different workplace scenarios.
Workplace Change Management Guide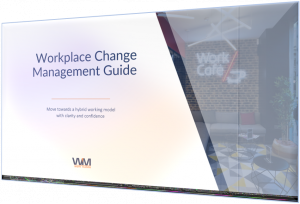 Cross-functional approach to designing new policies; diversity of hybrid work and space consumption models; "hybrid paradox" and city-scale workplace platform.
More Resources to Support Your Transformation Journey
Let's find out how we can help your organization navigate the change!